Skip to Content
Top 5 Pole Barn Builders in the Midwest (2023)
By Jenny Moses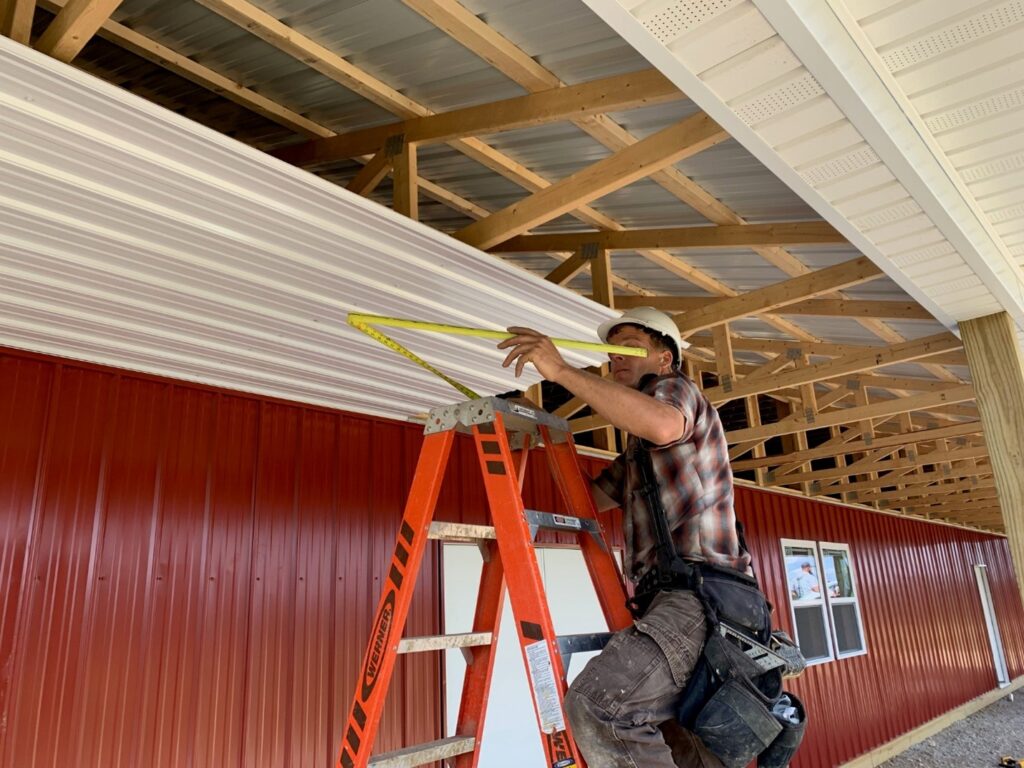 If you are planning on building a pole barn in the Midwest, it is important to research and compares quotes from multiple builders to ensure you are getting the best value for your project. However, it is crucial to remember that cheaper options may not always build to the same standard, and ultimately end up costing you more in the long run.
To help you get started with some reputable builders in the Midwest, we have put together a list of the top 5 pole barn companies. If you haven't gotten a quote from Attica Lumber yet, you can check our coverage here.
Morton Buildings has been around since the early 1900s, first as a fence company, then as a single hardware store in Morton, Illinois. In the 1950s, they broke into the farm building market and have since grown into an employee-owned company with over 100 independently operated construction centers across the Midwest and most of the rest of the USA, from Florida to Maine and as far west as Washington.
FBi Buildings is a family-owned company that has been servicing the Midwest since 1958. They have built many agricultural, equine, commercial, and residential pole barns, and also offer repair and renovation services with crews specifically for this market. They are based in Remington, Indiana, and provide coverage for certain counties in Iowa, Wisconsin, Illinois, Indiana, Michigan, and Ohio.
Wick Buildings is a manufacturer of building materials specifically for post-frame buildings, from brands to commercial to ag use. The components, together with necessary precut lumber, doors, windows, and a variety of other options, are loaded on semi-trailers and delivered to the buyer's site. They are then constructed into buildings on-site by Wick or local crews trained in the Wick building process.
Lester Buildings uses a distribution model for delivering their post-frame building packages through locally owned, independent dealers across the Midwest and beyond to construct their projects. Founded in 1947 in Lester Prairie, Minnesota building metal quonset huts, Lester transitioned to wood frame structures in 1954 and has continued to expand with locally owned dealers and has built many projects over the years.
Graber Post Buildings, based out of Montgomery, Indiana, was started in 1976 when Glen Graber built a 60 by 244-foot building to house Graber Post Buildings, Inc., on 11 acres of land sold to him by his father, Simon J. Graber. Since 1984, GPB has erected thousands of post-frame buildings and has moved into being a supplier for many other post-frame builders in the Midwest.
At Attica Lumber, we are proud to be a part of the Midwest building community and strive to be the top option for post-frame buildings in our region. Our commitment to our buyers is to always work on educating people on the best practices for pole barns through our blog, keeping our building estimates competitive, and making sure they have complete peace of mind. If you haven't gotten a quote from Attica Lumber yet, you can check out our coverage area by clicking here. Researching and comparing quotes from different builders is crucial in ensuring you get the best value and quality for your pole barn project in the Midwest.
Pole Barn Builder Counties in Ohio https://ohioroster.ohiosos.gov/county_list.aspx
Pole Barn Builder Discussion  https://www.quora.com/What-is-a-pole-barn-and-how-does-it-differ-from-a-regular-barn
Pole Barn Builder Discussion  https://www.reddit.com/r/homeowners/comments/rahwz8/looking_for_feedback_on_pole_barn_vs_steel/
Pole Barn Builder Forum Discussion  https://www.garagejournal.com/forum/threads/anybody-regret-doing-a-pole-building.383318/
Pole Barn Builder Forum Discussion  https://rokslide.com/forums/threads/pole-barn-build.60800/
Pole Barn Builder Forum Discussion  https://www.garagejournal.com/forum/threads/looking-for-a-pole-barn-builder-recommendation.469995/