Skip to Content
Attica Lumber Offers Trusses from Building Projects
In engineering, a truss is a structure that typically consists of rafters, posts, and struts. They are built to help support roofs, bridges, and other structures. These are integral in the construction of any residential and commercial building. Most suppliers rely on other vendors to have these built for them, which can cause issues when on a strict time table. Trust us to get the job done correctly and on time.
Attica Lumber is a leading manufacturer and supplier of wood trusses.  With over 93 years' experience supplying post frame and home projects, Attica Lumber has the resources to provide expertise to almost any construction project residential or commercial.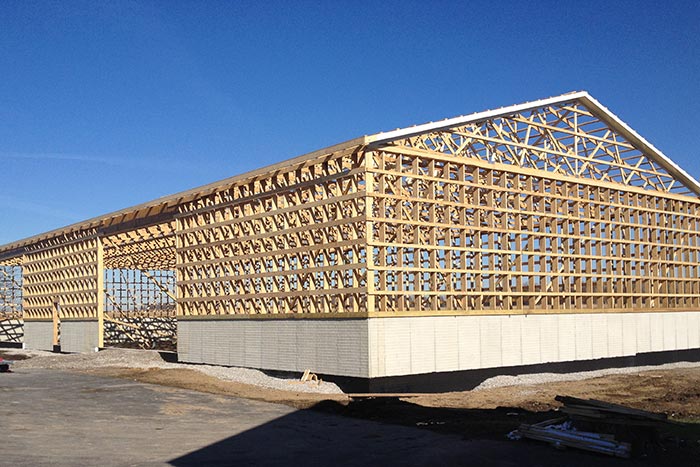 In-House Truss Manufacturer
Attica Lumber has a personal in-house truss manufacturing facility. Having this facility on our premises grants us the advantage over other suppliers/builders in North Central Ohio. We can build and supply our jobs without the extended lead times of waiting on other suppliers.
When you hire Attica Lumber for your latest build project, we are going to work with you through the whole project. We try to ensure they we handle everything by providing the trusses to using our team of contractors.
Attica Lumber Builds Trusses to Proper Code with Mitek
Attica Lumber uses the engineering from Mitek Industries as a means to make sure all trusses get manufactured according to the proper code. Attica Lumber can provide a scaled drawing to supply to any building code needed for residential, agriculture, or commercial. We can build a variety of trusses (standard, storage, gambrel, attic, tray ceiling, hip, etc.).
Request a Free Onsite Estimate!