Skip to Content
Commercial Buildings from Attica Lumber
As an industry leader in light commercial buildings, Attica Lumber understands the growing popularity of post-frame wood buildings in this sector. These buildings are known for their rapid construction time and cost-effectiveness, enabling owners to get their businesses up and running in a shorter timeframe and generate a quicker return on investment. With our expertise in post-frame construction, you can trust us to provide you with a durable and cost-effective solution for your light commercial building needs.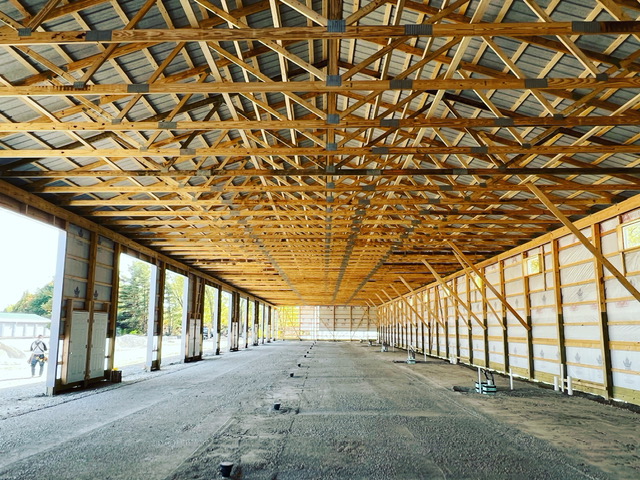 Trust Our 90+ Years of Building Experience in Ohio
First, we will check into the zoning and building code requirements for the city and county where your commercial pole building will be constructed and make sure it is properly zoned for us to build. Then, we will have your preliminary plan ready when you talk with your Attica Lumber salesperson. There are many resources available online to help you find your ideal building plan, but our team is more than happy to assist in coming up with those plans after brainstorming with you and your team.
Count on Attica Lumber and our years of experience to help you achieve a building that is:
Affordable: less expensive than stud frame, steel or masonry
Turnkey: we can oversee planning, design, build and/or expansion through completion
Interior and Exterior Options: choose any shape, style and finish desired
Energy Efficient: many features increase energy efficiency and decrease overhead
Top Quality Commercial Buildings
Today, our loyal customers associate the Attica Lumber brand with top quality and functionality – all at an affordable price. We provide the most value for your investment because we understand that constructing a commercial sized building is a significant investment for you and your company. Our team is dedicated to bringing your design dreams to reality and will be with you every step of the way. Contact us today to get started with the perfect designs for your new space.
Request a Free Onsite Estimate!